BREAST AUGMENTATION MEXICO
WHAT IS BREAST AUGMENTATION?
Breast augmentation in Mexico is a surgical technique in which we use breast implants or fat transfer to increase the size of your breasts.
The choice of breast augmentation is a very important decision to make and there are several reasons and factors why a woman decides to undergo this procedure.
Some women are not satisfied with the size of their breasts or the proportion of their breasts in relation to their bodies.
Another reason is pregnancy, weight loss can cause breasts to shrink. Some women have breasts of different sizes so they decide to have the procedure to balance the symmetry between their breasts.
Regardless, enlargement can be one effective option for women who are unhappy with the size or with the shape of their breasts so they get the surgery.
WHAT A BREAST AUGMENTATION IN MEXICO CAN AND CAN'T DO
WHO IS A GOOD CANDIDATE FOR A BREAST AUGMENTATION IN TIJUANA MEXICO?




WHAT TO EXPECT IN YOUR FIRST CONSULTATION
Your consultation appointment with our plastic surgeon at CER hospital is a very important part of the procedure. A good relationship between patient and plastic surgeon is essential for a positive experience.
AFTER A BREAST AUGMENTATION MEXICO SURGERY
How long before I can return to my daily activities?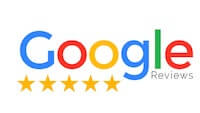 BREAST AUGMENTATION MEXICO TESTIMONIALS
Here you'll find the necessary information to get to CER Plastic Surgery in Tijuana, Mexico. DISCOVER THE BENEFITS OF HAVING A PLASTIC SURGERY IN TIJUANA MEXICO WITH THE TOP PLASTIC SURGEONS IN MEXICO