BODY LIFT SURGERY IN MEXICO
Being able to lose heavy amounts of weight to be healthy once again is a long and hard journey with a Body lift surgery in Mexico.
everyone tries it but just a few can completely get through it. After being at a healthy weight, your skin loses its natural elasticity causing it to hang by the excess of it and for this a body lift is necessary.
Without the body lift, it can really have a negative impact on your health with infections.
Thanks to the body lift many individuals, regardless of gender have gotten their ideal body and better self-esteem, being happy with yourself always comes in first.
WHAT IS A BODY LIFT
A body lift is a procedure in which excess tissue and fat in patients who lost extreme amounts of weight, through dieting with exercise or had previously undergone bariatric surgery or gastric bypass.
With the body lift the excess skin that has lost its elasticity (causing it to hang) will be cut and you'll be able to have a more defined and lean body.
AM I A GOOD CANDIDATE FOR A BODY LIFT?
The procedure for a body lift SURGERY IN MEXICO will vary, since it can be only the lower body or/and upper body, it is also combined with other procedures to get the wanted results.
The usual method is a bikini or belt patterned incision that will simultaneously reduce the tissue in the groin, abdomen, thighs, waist, and buttock, for the upper body it may vary a lot more.
The upper body can consist of arm lift, back lift, and breast lift (with augmentation or reduction), the incisions would be on your lower back, inner arm, and lower part of the breast, sizes and exact positioning may vary.




RECOVERY TIME
The recovery for the body lift surgery in Mexico is quite long, be prepared to endure it and don't bypass it, it is for the better of not only your results but your overall health.
Firstly block out any vigorous activities for 2 weeks, this does include getting days off of work.
A full recovery may take anywhere from 6 to 8 weeks. Oral medication can be taken as prescribed if you do begin to feel any discomfort or pain.
Swelling reduces by 2 or 3 weeks, a compression garment is usually required to be worn, and it encourages patients from strenuous activities or heavy lifting for at least 3 weeks.
WHY CHOOSE CER PLASTIC SURGERY?
CER Plastic Surgery, located in Tijuana, Mexico, has everything and more that you may need while at your stay, we have a bilingual team of individuals who all work together to make sure you are safe and comfortable while you stay at our hospital. The results can reach your total expectations, at the hands of our skilled plastic surgeons, we do have members of the American Society of plastic surgeons so you can rest at ease knowing you will be in good hands.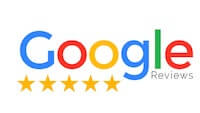 BODY LIFT SURGERY IN MEXICO TESTIMONIALS DISCOVER THE BENEFITS OF HAVING A PLASTIC SURGERY IN TIJUANA MEXICO WITH THE TOP PLASTIC SURGEONS IN MEXICO