LIP LIFT SURGERY IN MEXICO
Lips are considered by many women as one of their most attractive attributes. Some of them, have a perfect smile and voluminous lips, but, many others do not have it. The Lip Lift Surgery in Mexico at CER Plastic Surgery can help you get it
WHAT IS A LIP LIFT?
The Lip Lift is designed to rejuvenate the smile and provide a symmetrical appearance on the lips. Different from fillers, this procedure leaves more natural and long-lasting results.
Your appearance will improve considerably. You can eliminate the expression lines that tend to appear on the upper lip and in the corners of your mouth, as well, and your teeth will be visible making you look beautiful.
Four techniques can be used at the time of the surgery. Each one will depend on the patient's requirements.
POSTOPERATIVE CARE
Do not consume anticoagulant medications. Follow your doctor's indications and you will see the results after the first week.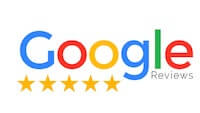 PLASTIC SURGERY MEXICO TESTIMONIALS DISCOVER THE BENEFITS OF HAVING A PLASTIC SURGERY IN TIJUANA MEXICO WITH THE TOP PLASTIC SURGEONS IN MEXICO