TOP BUCCAL FAT REMOVAL IN MEXICO
Get a buccal fat removal procedure in Tijuana Mexico at CER Plastic Surgery, a world-class hospital with state of the art facilities
BUCCAL FAT REMOVAL MEXICO
Bichectomy, also known as Buccal Fat Removal, is a procedure that removes the buccal fat pad in the cheek hollow area. The size of the buccal fat pad varies with each individual patient, and the buccal fat pad in each cheek may be different sizes. Buccal fat pad extraction surgery is typically not performed in people with thin, narrow faces as removal of the fat may cause the face to look more gaunt with age.
THE BUCCAL FAT REMOVAL IN MEXICO PROCEDURE

You will be given anesthesia so that you will be comfortable during the surgical procedures. Your surgeon will suggest either intravenous sedation or general anesthesia.

A Bichectomy surgery requires an incision on the inside of the mouth, on the inner portion of your cheek.

After surgery, the sutures are absorbable. Be sure to avoid playing with the sutures with your tongue until cleared bby your surgeon

Your Bichectomy surgery will result in a slimmer, more contoured cheek, specifically in the cheek hollow area.
Following your Bichectomy surgery in Mexico, you may be instructed to stay on a liquid diet for several days or longer. Our board certified surgeon  at CER Plastic Surgery may instruct you on special mouth rinses to reduce the risk of infection. BUCCAL FAT REMOVAL IN TIJUANA MEXICO TESTIMONIALS
"Hands down, the best place to go in TJ for cosmetic work. Thank you MJ!!! And Thank you CER!!!"
– Bethel
"Best experience in Tijuana! The facilities are incredible and the service and kindness of the medical staff is amazing. Thanks CER Hospital!"
– Dennise
"The facility and staff at CER are amazing. I could not be happier with my entire experience and my results."
– Jamie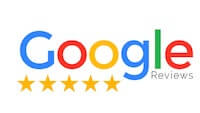 DISCOVER THE BENEFITS OF HAVING A BUCCAL FAT REMOVAL IN MEXICO
CER Plastic Surgery is a leading medical facility in the heart of Tijuana, Mexico, that specializes in Plastic Surgery. Our board certified surgeons have the experience and expertise to help their patients highlight their natural beauty and make them feel more live, fresh and secure of themselves.


Diego Rivera 2386 7º Piso Defensores de Baja California 22660 Tijuana, B.C.


info@cerplasticsurgery.com