CONFRONT THE WORLD WITH CONFIDENCE
Tummy tuck in Mexico – After losing a considerable amount of weight, recovering the shape of our body is sometimes impossible.
No matter how many diets or exercise we include in our daily lives, our bodies inevitably change.
Sometimes that can be because we are born that way, but also due to surgical interventions that change our figure. Excess of skin and sagging is a constant and very common problem that appears with these changes and makes us feel uncomfortable and insecure.
At CER Plastic Surgery, we can help you curb what you do not like about your appearance so you can confront the world with confidence. Get a tummy tuck surgery done at a top plastic and reconstructive hospital in Tijuana Mexico.
TUMMY TUCK-IN MEXICO BENEFITS
We understand any procedure might make you feel doubtful, but we want to share some benefits to help you take the opportunity to have a Tummy Tuck Tijuana surgery in Mexico.
AM I A GOOD CANDIDATE FOR A TUMMY TUCK IN TIJUANA MEXICO?
An ideal candidate is a person who has lost a large amount of their weight and for that reason, their body lost its shape, presenting sagging skin or stretch marks.
If you are interested in a Tummy Tuck, you can consider these requirements:




WHAT TO EXPECT IN THE CONSULTATION
After having your first consultation with our coordinators and discussing your options, they will be in charge of providing your board-certified surgeon with your previous medical history. Upon arrival at the hospital, you will meet your surgeon and have a final evaluation before entering the operating room and there you will have time to discuss things you consider important and ask all the questions you want regarding the tummy tuck Tijuana surgery. Try to bring examples of how you would like the final results to be, share if you are allergic to any medications, and speak with your surgeon and your anesthesiologist about all your concerns.
IS TUMMY TUCK SURGERY PAINFUL?
As with every surgery, pain depends on what has to be done and it tolerance of each patient. Some people are more sensitive than others, so they may feel more discomfort, but in general, it is a tolerable pain and always controlled with medication.
LIPO 360 RISKS
THE TUMMY TUCK SURGERY
To perform the abdominoplasty surgery, our board-certified surgeons will first make a mark on the patient's abdomen. This will allow them to observe the places where the small incisions will have to be made. The two cutting areas are concentrated in the lower abdomen. The first cut is horizontal, just above the pubic hair, while the second is circular, around the navel.
With high-tech medical tools, the fat in the abdomen is aspirated. The muscles are brought together through sutures to model the new figure. The excessive skin will then be removed, pulled down, and the belly button repositioned. Once the surgery is finished, there will be a drain that will help clean the wounds and speed recovery.
TUMMY TUCK RECOVERY
As in surgery, the speed of recovery depends on each patient, their health, weight, age, the type of Tummy Tuck that was made, and the way they heal. The estimated time to rejoin is 3 days, however, care should be gradual throughout a month, and also you should take care of the way you feel. Your doctor will be aware of you at all times. Is important that you contact us to communicate any discomfort you may have.
Our medical team will talk to you about other important post-surgery recommendations and tell you about avoiding having a lot of movement. They will give you the necessary medications so that you do not feel pain. Also, they will ask you to wear a special girdle for at least 6 weeks. By following the prompts, you will not have any problems with your recovery and get the best results.
Many of the concerns when having surgery are scars. You cannot avoid having them after any surgical procedure, however, our hospital's specialty is aesthetic reconstruction, so we assure you that they will be minimal and barely visible. Scars will likely be red and itchy for a short time when they start to heal.
HOW LONG DO TUMMY TUCK RESULTS LAST
You should know that for your surgery to have lasting results you must strive to maintain your weight, faithfully following your doctor's instructions on your recovery, diet,, and exercise. On the other hand, this is a life-lasting surgery, the staples placed in your abdominal muscles are permanent and if you keep your weight stable, you will not see changes for an indefinite amount of time. Factors such as aging, weight gain, and unplanned pregnancies can affect the results of your surgery.
CAN I GET PREGNANT AFTER A TUMMY TUCK
We recommend performing the surgery after you have been pregnant. Pregnancy can affect the stomach muscles and the results of the Tummy Tuck will be lost. Do not plan to have one after your operation, in this way you will avoid a second intervention.
IS TUMMY TUCK SURGERY SAFE
All surgeries have risks, but in general, they are very safe. Being in the care of a whole medical team, if there are any complications, they will intervene accurately. You may have some bruising, bleeding, or pain, but it is part of the procedure and you will heal with the required care. The pain will be minimal and you should only listen to your doctor.
CONSIDERATIONS FOR A TUMMY TUCK IN TIJUANA MEXICO BEFORE AND AFTER
To schedule your surgery you must take into account some requirements that you may have before and after your doctor begins to operate. Planning your arrival, stay and departure from the hospital will put your mind at ease and will not make you worry about your recovery.
We share our recommendations: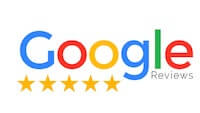 AUGMENTATION MEXICO TESTIMONIALS DISCOVER THE BENEFITS OF HAVING A PLASTIC SURGERY IN TIJUANA MEXICO WITH THE TOP PLASTIC SURGEONS IN MEXICO