BEST CHIN AUGMENTATION IN TIJUANA MEXICO
a world-class hospital with state-of-the-art facilities
CHIN ENHANCEMENT IN MEXICO
The chin may not be the most prominent feature on your face, but when it's far from perfect it can be really noticeable, and we are aware that a big number of people aren't happy with their chin; thankfully a cosmetic procedure can help you with it. Here at CER Plastic Surgery we provide you with a chin augmentation procedure to help you with your desired expectation. Get this procedure done at a top plastic and reconstructive hospital in Tijuana Mexico.
WHAT IS CHIN ENHANCEMENT?
Also known as mentoplasty, a chin enhancement procedure that helps to improve the contour of the chin, neck, and jawline. Chin enhancement has various procedures to get similar results such as implants and fillers. Depending on the requirements of the patient and the evaluation of the surgeon, the most appropriate technique is applied for each patient. With a chin enhancement in Mexico, the chin can be augmented and improved.
There are a few alternatives to get this procedure done. Temporary results can be obtained by fillers, which is a type of non-surgical chin augmentation. Injectable fillers can be used with which good results are achieved without the need for surgery. However, if what you want is to obtain permanent change, implants are the most appropriate recommendation.
The filler option is very safe, efficient, and fast; it's perfect for patients who aren't ready to commit permanently to the change, because the filler is temporary, and for those who don't want to undergo a surgical correction.
BENEFITS OF CHIN AUGMENTATION WITH FILLERS
BENEFITS OF CHIN AUGMENTATION WITH IMPLANTS
WHAT SHOULD I TAKE INTO CONSIDERATION WITH CHIN AUGMENTATION FILLERS?
Even though it's affordable, if you want to maintain the same results you have to get the filler every 4 to 6 months, which in the long run could be more expensive than a chin implant, and the fillers don't have as much of a transformation that the implants are guaranteed to give you. Keep in mind that you will need skilled, experienced, board-certified surgeons to make this procedure for you since it is very easy to get an unwanted outcome, thankfully we have the best-certified surgeons to do chin augmentation in Tijuana Mexico. Make this an opportunity to improve an important part of your life.
CONSULTATION
For a consultation, discuss with your specialist your expectations, and the surgeon will evaluate your health to confirm that you are actually a good candidate for this procedure. The surgeon will examine your face, take photographs, discuss options and the actual treatment with you and discuss possible outcomes. Tell your surgeon if you have any kind of condition or allergies, if you take any meds, vitamins, or herbal supplements, your consumption of tobacco and alcohol, and if you had any kind of medical procedure done to you before. This evaluation always helps us to obtain the best results.
We must understand that each body has its own processes, and on some occasions, losing weight or reshaping your body can be more difficult for some people than others.
BEFORE AND AFTER THE CHIN AUGMENTATION PROCEDURE
Prepare by getting a lab test, take any medication that your doctor told you, stop smoking before and after the procedure, and avoid aspirin, vitamin, anti-inflammatory and other drugs.
The surgeon will respond to as many questions as you consider necessary to ask.
The typical recovery time for a chin implant surgery is 1 to 3 weeks for most patients. We will stay in contact and follow your recovery process at all times.
After the Tijuana mentoplasty in Mexico, you will be sent home on the same day, there isn't a big recovery process or timeline with the fillers.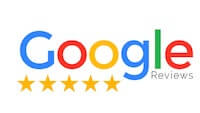 MEXICO TESTIMONIALS DISCOVER THE BENEFITS OF HAVING A PLASTIC SURGERY IN TIJUANA MEXICO WITH THE TOP PLASTIC SURGEONS IN MEXICO