LIP AUGMENTATION TIJUANA MEXICO
Get lip fillers in Tijuana Mexico at CER Plastic Surgery, a world-class hospital with state of the art facilities
Get a lip augmentation in Tijuana Mexico at CER Plastic Surgery, a world-class hospital with state of the art facilities
LIP AUGMENTATION IN TIJUANA MEXICO
For the past years, people have considered the lips as one of the most attractive face features that one has, and having full lips is a beauty standard that has already been set in stone; but let's not forget that not every woman has these full lips. There're a small number reasons on why some women don't have full lips but it's mainly because of genetics or aging, and for this reason they may dream to have the desired full lips that we mentioned earlier. Thankfully, a lip augmentation in Tijuana Mexico at CER Plastic Surgery helps specifically these women that wish for their lips to be plump and beautiful.
WHATS IS LIP AUGMENTATION

Lip Augmentation is a plastic surgery that as the name suggests, it enhances the volume of the lips. There are various ways to get the result of this procedure, you could get lip fillers such as the derma filler, lip implants or a transfer fat from your thighs, buttocks or stomach to your lips, like a small liposuction.
WHAT IS THE DIFFERENCE BETWEEN LIP FILLERS AND LIP IMPLANTS?
For the lip filler, a gel-like substance are injected beneath the skin to restore, volume, smooth lines and soften creases or enhance facial contours, the derma filler that is injected to your lip this way is hyaluronic acid, a natural substance that also increases the volume of the area. Lastly lip-fillers are temporary and require injection every few months.
AM I A GOOD CANDIDATE TO UNDERGO THE LIP INJECTION PROCEDURE?
To be a candidate you:
– have thin lips that disappear that disappear when you smile
– thin lips that developed to be thing because of the age.
– self-conscious about how your lips look 
– your lips aren't proportionate to your face 
– your self confidence would raise after the procedure
– don't have oral herpes, diabetes, lupus, blood clotting issues
– you are a non-smoker 
WHY SHOULD YOU GET A LIP AUGMENTATION IN TIJUANA MEXICO?
We agree that lip fillers may not be worth the trip to another country, but definitely for the lip implants, the result of various of our surgeons are stunning, and you can request for more procedures to be done on you so the trip is worth the cost; surgeries here in Mexico are significantly more economic than in the United States so we are still a good option. Hospital CER holds a prestigious name in the Medic Tourism Point that is Tijuana, we have members from the American Society of Plastic Surgeons, with extensive experience and of course all qualifications needed to be a plastic surgeon. 
BEFORE AND AFTER A LIP AUGMENTATION IN TIJUANA MEXICO
Before the lip augmentation procedure you should schedule a consultation with your specialist, we have board-certified, experienced and qualified surgeons so you don't have to worry about qualifications. You should go in depth discussion to your doctor, ex-changing information, he will tell you about your surgery and you as his patient will tell him about your goals and motivation with this procedure, medical conditions or allergies, any previous surgeries or treatments, prescriptions and if you use substances like tobacco and alcohol.
Afterwards any care or extra steps are extremely minimal, you'll be able to continue your daily routine 1-2 days, but you will have to wait a little more to return to strenuous physical activities, the exact date will be given by your surgeon.
As mentioned earlier there is barely any recovery for your lip augmentation procedure, it's a one day recovery and sometimes patients experience very minor bruising or swelling that subside with time. Lip asymmetry may present itself, if it is please contact your doctor for further instructions.




LIP AUGMENTATION IN TIJUANA MEXICO TESTIMONIALS
"Hands down, the best place to go in TJ for cosmetic work. Thank you MJ!!! And Thank you CER!!!"
– Bethel
"Best experience in Tijuana! The facilities are incredible and the service and kindness of the medical staff is amazing. Thanks CER Hospital!"
– Dennise
"The facility and staff at CER are amazing. I could not be happier with my entire experience and my results."
– Jamie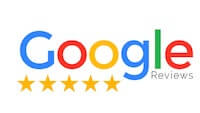 DISCOVER THE BENEFITS OF HAVING A LIP AUGMENTATION IN TIJUANA MEXICO
CER Plastic Surgery is a leading medical facility in the heart of Tijuana, Mexico, that specializes in Plastic Surgery. Our board certified surgeons have the experience and expertise to help their patients highlight their natural beauty and make them feel more live, fresh and secure of themselves.


Diego Rivera 2386 7º Piso Defensores de Baja California 22660 Tijuana, B.C.


info@cerplasticsurgery.com