Get a breast reduction in Tijuana Mexico at CER Plastic Surgery, a world-class hospital with state of the art facilities
Get a breast reduction in Tijuana Mexico at CER Plastic Surgery, a world-class hospital with state of the art facilities
Having large breasts may be something many women want, but what most of them don't realize is that having a voluminous chest can be very bothering in many ways, it can get in the way during physical activities, it can create a lot of back pain and it can lower the self-esteem of a woman. Wanting a breast reduction for either your mental or physical state is not wrong, no matter how many times people say how they are jealous of your characteristic, if you aren't comfortable with it, may be is time for a change.
BREAST REDUCTION IN MEXICO: WHAT IS IT?
Breast Reduction, also known as mammoplasty, is a procedure done at CER Plastic Surgery that removes tissue and fat of overly big breasts, having such volume can create emotional and physical distress, that being said you don't need to have any kind of emotional or physical problem to get this procedure done, as long as you are unhappy with the size of your breasts you should think on getting it done.
AM I A GOOD CANDIDATE FOR BREAST REDUCTION?

If you are thinking on getting breast reduction surgery, you could be a goo candidate if you:
– are physically healthy.
– you have skin irritation below the breast crease
– breasts limiting physical activities.
– bothered by having big breasts.
– have realistic expectations.
– experience back, neck and shoulder pain due to large breasts.
– cease smoking several months before the surgery.
As with any consultation be prepared to discuss why you want the mammoplasty done, mention any medical conditions that you're surgeon needs to be aware of, if you are taking any medication, if you have had any other surgeries in the past, and bring up if there is any history in your family of breast cancer. Feel free to ask your doctor any questions you have in your mind.
The breast reduction procedure includes a few steps. The anesthesia of course is the first one, the anesthesia used in patients usually is the general anesthesia. For the second step there's 3 possibilities which is the incisions, it could be around the areola, keyhole or racket-shaped incision around the areola and vertically down to the breast crease or an inverted T or anchor-shaped incision. For the third step the most important thing is done, removing tissue of the breast and reposition the areola, the underlying tissue is removed, lifted and shaped. Last step is closing the incisions, the scars will be permanent but overtime they will significantly improve.
WHY SHOULD YOU GET A BREAST REDUCTION SURGERY IN MEXICO?
Here in CER we make our best so any patient from the United States or Canada will feel comfortable and experience no trouble at any time of your stay. All of our staff have a high english level and our surgeons are very experienced, highly skilled and board certified; our facilities are focused on your comfort and your companions.
BEFORE AND AFTER A BREAST REDUCTION IN MEXICO
Prior to your breast reduction procedure this are things you will need to do:
– get a lab test
– adjust your medication
– get baseline mammogram before surgery
– cease smoking a few months before the surgery
– avoid taking aspiring, anti inflammatories, recreative drugs, etc.
Following your mammoplasty surgery there is little care you have to keep, but it's important to know some of these facts:
– your stitches will be removed after 5 to 10 days
– Don't soak or take a bath for about 4 weeks, you can shower normally after drains are removed (if you get to have them) and it's recommended to clean the area with warm soapy water, avoid hydrogen peroxides and alcohol
After the breast reduction in Mexico, your surgeon may tell you to wear some kind of surgical bra to keep your chest safe from any kind of further complication, they also may give you drains to drain blood and liquids that escape. If you are able to feel any pain your doctor would have prescribed oral medication to soothe  any discomfort, since soreness will be present in your beasts for around 2 to 3 weeks.




BREAST REDUCTION IN MEXICO TESTIMONIALS
"Hands down, the best place to go in TJ for cosmetic work. Thank you MJ!!! And Thank you CER!!!"
– Bethel
"Best experience in Tijuana! The facilities are incredible and the service and kindness of the medical staff is amazing. Thanks CER Hospital!"
– Dennise
"The facility and staff at CER are amazing. I could not be happier with my entire experience and my results."
– Jamie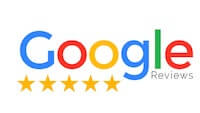 DISCOVER THE BENEFITS OF HAVING A BREAST REDUCTION IN MEXICO