TOP OTOPLASTY SURGERY IN TIJUANA MEXICO
Get an ear surgery in Tijuana Mexico at CER Plastic Surgery, a world-class hospital with state of the art facilities
OTOPLASTY SURGERY IN TIJUANA MEXICO
Otoplasty, also known as ear surgery, is a reconstructive procedure that corrects the size and shape of the ears. It is for young people and adults who feel uncomfortable with this part of their bodies. Its results can be seen in a few days after surgery is done. The ear surgery in Tijuana Mexico will make a significant difference in your life and we want to help you show your beauty like anyone else.
Ear pinning is another name to call an Otoplasty surgery, which consists in correcting the protuberance of ears; two incisions are made behind them to separate the skin from the cartilage. The sutures will be made to heal the wounds and to finish the procedure. Your doctor will bandage you to prevent you from hurting yourself during the day and night. You will be anesthetized all the time, so you do not feel pain.
To be a candidate for surgery, your ears must be irregular, but your age, and health problems you have had before, are important to consider, a, with any other surgical procedures, there are risks. Therefore, it is important that you answer honestly each question in the pre-medical evaluation.
There is no age limit to perform it, however, young patients are considered from the age of 5, which is the age where they can present malformations. If patients only want to improve their physical appearance, it is possible to perform the surgery from the age 7, when the ears have fully developed and will not undergo further changes.
BENEFITS OF AN OTOPLASTY IN TIJUANA MEXICO?
• Your ears will be symmetrical.
• You will reduce their size and shape.
• You will regain the confidence to show your ears.
• Short recovery time.
• We use the highest quality in our medical equipment.
• Our surgeons are certified and highly recognized
RISKS OF AN EAR SURGERY IN TIJUANA MEXICO
• There may be changes and sensitivity in the skin.
• Complications with sutures.
• Allergies and skin infections.
• Bleeding and swelling.
• If there is an overcorrection, the results will not look natural.
SCHEDULE YOUR VISIT FOR AN EAR SURGERY IN TIJUANA MEXICO
Our Patient coordinators will help you to find the best date to scheduling your visit and they will give you the pre-op instructions. You can ask them for any information that you need. 
Before your surgery it is necessary that you share with your Patient coordinator all your doubts to prepare yourself with the necessary things for your recovery. Upon your arrival at our hospital, you must tell your doctor in detail the way you expect the outcome to be, and if you have any other concerns, share them. Keep in mind that our staff will accompany you at all times. Even when you arrive home, they will contact you and follow up until you return to your normal activities. 
After the procedure, avoid taking medications not indicated by your surgeon, do not remove the bandage until six weeks have passed and keep resting until you feel better. OTOPLASTY MEXICO TESTIMONIALS
"Hands down, the best place to go in TJ for cosmetic work. Thank you MJ!!! And Thank you CER!!!"
– Bethel
"Best experience in Tijuana! The facilities are incredible and the service and kindness of the medical staff is amazing. Thanks CER Hospital!"
– Dennise
"The facility and staff at CER are amazing. I could not be happier with my entire experience and my results."
– Jamie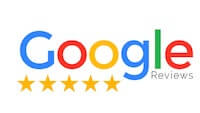 DISCOVER THE BENEFITS OF HAVING AN OTOPLASTY IN MEXICO