TOP EYELID SURGERY IN TIJUANA MEXICO
Get a blepharoplasty surgery in Mexico at CER Plastic Surgery, a world-class hospital with state of the art facilities
EYELID SURGEONS IN TIJUANA COMMITTED TO EXCELLENCE
Having an eyelid surgery in Tijuana Mexico is the best way of getting an eyelid rejuvenation surgery.
Blepharoplasty or eyelid surgery, as it is also known, is a surgical procedure that improves the appearance of the eyelids and can be performed on the upper, lower or both eyelids according to the needs and wishes of the patient.
WHAT AN EYELID IN TIJUANA MEXICO CAN DO FOR YOU
Most of the time the signs of aging are first noticeable around the eyes. Several factors affect the increase in wrinkled skin and puffiness, such as age, heredity, and environment.

The upper and lower eyelids are prone to these factors and an eyelid surgery in Tijuana Mexico can help regain security, comfort, freshness and youth in your person by eliminating excess skin and fat from the eyelids. Eyelid rejuvenation has experienced improvements in non-surgical techniques that make eyelid surgery minimally invasive.
Because the eye area is very delicate, it requires the expertise of a board-certified plastic surgeon to perform this surgery.

The eyes say a lot about a person. Unfortunately, as the years go by, one experiences affectation around the oceans due to being exposed to the sun, having poor lifestyle habits and one of the main factors of course, age. In general, people are affected by excess skin on the upper eyelids and this can impede vision or the famous bags under the eyes that cause people to look tired and older.
WHAT ARE THE BENEFITS OF AN EYELID SURGERY IN TIJUANA MEXICO?
Eyelid surgery is a cosmetic surgery that has significant functional benefits. An eye lift procedure gives a better facial appearance and improves eye health as well
BLEPHAROPLASTY IS PERFORMED IN WOMEN AND MEN TO GET THE FOLLOWING BENEFITS
Eliminate fine lines and wrinkles around the eyes.

Improves natural appearance.

Eliminates loose or sagging skin that creates creases around the upper eyelid, sometimes affecting vision.

Eliminates fatty deposits that appear as puffiness on the upper or lower eyelid.

Significantly reduces bags under the eyes.

Eliminates excess of the skin and fine wrinkles from the lower eyelid.
AM I A CANDIDATE FOR A BLEPHAROPASTY IN TIJUANA?
Our plastic surgeon performs a detailed evaluation of your physical condition, medical condition and lifestyle to determine if you are a good candidate for eyelid surgery in Mexico. It is important for the patient to mention if they have diabetes problems, allergies, circulatory problems, thyroid problems or other health problems that they may be presenting.
It is important to mention to the doctor if you are currently taking medications or vitamins so that the plastic surgeon can evaluate your current state of health in a more complete and safe way. There are medications and supplements that could cause problems and must be stopped for a period of time before surgery.
The plastic surgeon will talk with you about the medications you should continue or pause temporarily and that you can consult with your doctor. With this we take steps to ensure that the procedure is as safe as possible and the recovery period is carried out without problems.
Among the factors involved in determining if you are a candidate for eyelid surgery in Mexico are:
• Healthy individuals without medical conditions that may affect healing.
• No smokers
• People with a positive outlook and realistic goals.
• People without serious eye conditions.
WHAT TO EXPECT DURING MY BLEPHAROPLASTY IN TIJUANA CONSULTATION?
Our surgeons will conduct a comprehensive and detailed consultation during which:
• The goals for blepharoplasty are discussed.
• Your skin condition is evaluated.
• Photos are taken from different angles to plan the procedure.
• Your doctor mentions surgical options for you.
• Your doctor may recommend a combination of other procedures.
Patients who undergo a facelift in Tijuana with CER Plastic Surgery doctors feel an improvement not only in physical appearance but an improvement in their self-esteem. They feel young and with a capacity to handle themselves in social settings in a safer way. A surgery of this kind will change the way you see yourself. It is important that the patient has a good understanding of what can be achieved and is clear about the expectations that the results of this surgery can give them.
TIJUANA BLEPHAROPLASTY – THE SURGERY
Eyelid surgery is performed on an outpatient basis under sedation and local, general anesthesia. This procedure is painless. The plastic surgeon operates in an accredited surgical hospital run by health professionals with extensive experience in medical tourism and with access to world-class technology that offers their patients total safety and comfort.
CER Plastic Surgery's certified cosmetic surgeons have years of experience in restoring the natural appearance of their patients and are recognized nationwide for their excellence and professionalism. Our plastic surgeon and the healthcare professionals at CER Plastic Surgery will be by your side all the way. Based on the procedure or procedures you have determined to perform, the surgery generally takes one to two hours in length and you can go home the same day as the surgery. After the surgery, already in the recovery process it is normal to have swollen eyelids and some slight bruising. Once the surgery is finished and a day later, you should apply ice packs to help reduce the swelling.
Thanks to the experience and care of our plastic surgeon, the recovery period is generally fast and most of the swelling can go disappearing in a couple of weeks. After the surgery takes place, the healthcare professionals at CER Plastic Surgery will make sure you are comfortable. The plastic surgeon will follow up on your recovery and provide you with additional information, as well as recommendations for a smooth and fast recovery.
The plastic surgeon will explain the time of your individual recovery. You should also avoid aspirin and consume alcohol for a week after eyelid surgery. In the same way, try to limit physical activities such as bending, lifting objects and making efforts that can cause complications after blepharoplasty. About 10 days after surgery you will be able to return to your normal activities for the day.




EYELID SURGERY IN TIJUANA MEXICO TESTIMONIALS
"Hands down, the best place to go in TJ for cosmetic work. Thank you MJ!!! And Thank you CER!!!"
– Bethel
"Best experience in Tijuana! The facilities are incredible and the service and kindness of the medical staff is amazing. Thanks CER Hospital!"
– Dennise
"The facility and staff at CER are amazing. I could not be happier with my entire experience and my results."
– Jamie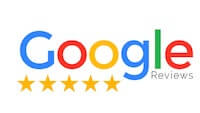 DISCOVER THE BENEFITS OF HAVING AN EYELID IN MEXICO