FACELIFT IN TIJUANA MEXICO
Get a facelift surgery in Mexico at CER Plastic Surgery, a world-class hospital with state of the art facilities
FACELIFT IN TIJUANA MEXICO
Get a facelift surgery in Mexico at CER Plastic Surgery, a world-class hospital with state of the art facilities
TIJUANA FACELIFT SURGEONS COMMITTED TO EXCELLENCE
Get a facelift in Tijuana Mexico. Is the best way of getting a facial rejuvenation surgery. Rhyttidectomy, more commonly known as a facelift, has become one of the best well-known forms of cosmetic surgery. A Facelift in Tijuana is a surgical procedure in which the excess of the  skin of is removed, and redraped , and tissues of deeper planes are thigthened as well, smoothing the folds, joules and wrinkles, giving you the best results.
WHAT A FACELIFT IN TIJUANA MEXICO CAN DO FOR YOU
The natural effects of aging decreases the production of two proteins (collagen and elastin), essential proteins that maintain a youthful appearance. In the absence of these proteins, the skin loses its elastic capacity and can begin to sag. In addition, aging inevitably causes a constant loss of muscle tone, in addition to a loss of volume fat.
Fat in turn can move to other areas of the face, something we would like to avoid. These natural processes can contribute to making our face look tired and this is what a facelift in Tijuana Mexico can help to improve; recover a skin with a recovered and youthful look and feel.
WHAT A TIJUANA FACELIFT CAN'T DO
A facelift does not change your fundamental appearance and cannot stop the aging process.
AM I A GOOD CANDIDATE FOR A FACELIFT IN TIJUANA MEXICO?
A Tijuana facelift surgery in Mexico is one of the decisions that can change your life. At CER Plastic Surgery, the physical and mental health of our patients is the most important thing: We guide you by the hand in each step in this process to ensure that you are the right candidate for a surgery of this type and after the surgery we ensure that you are recovering comfortably and that you are satisfied with your result.
Together we can determine if a facelift in Tijuana can meet your expectations and the process of an initial health evaluation ensures that the surgery is for you and that the results will be as expected. With this initial evaluation, you can be sure that you are making the right decision to have a Mexico facelift at CER Plastic Surgery.
AM I READY FOR A FACELIFT MEXICO SURGERY?
The majority of our patients who undergo a Tijuana facelift surgery are age 40 and above. The goal of the facelift is to rejuvenate the neck, lower face, and midface. A facelift surgery does not stop the natural aging of the skin, so the natural aging process continues after the procedure.
CHANGE THE WAY YOU SEE YOURSELF WITH A RHYTIDECTOMY SURGERY IN MEXICO
Patients who undergo a Tijuana facelift with CER Plastic Surgery doctors feel an improvement not only in physical appearance but an improvement in their self-esteem. They feel young and with a capacity to handle themselves in social settings in a safer way. A surgery of this kind will change the way you see yourself. It is important that the patient has a good understanding of what the surgery includes and what can be achieved. The patients should be aware about the expectations that the results of this surgery can give them.
MEXICO FACELIFT – WHAT TO EXPECT IN YOUR FIRST CONSULTATION
Meet our board certified plastic surgeon first to discuss your options. Consultation begins with a general discussion of questions you may have about having a facelift in Tijuana Mexico. It is important to talk about whether facial aging has happened to you over time or in recent years. Our doctors will perform a complete physical exam. The face and neck are examined to later determine the amount of fat and muscle loss. An additional evaluation is performed to determine if the patient is a candidate for other complementary surgeries. Other procedures that might be performed in conjunction with a Tijuana facelift are brow lift and Blepharoplasty to rejuvenate aging eyes. Lipofilling  is indicated in most of the cases to replace the lost fatty volume.
Located in Tijuana, Mexico, just 3 minutes from de US border, CER Plastic Surgery is a top cosmetic and plastic surgery destination offering world class services ant state-of-the-art facilities. The facelift is done by board certified surgeons at CER Hospital, the #1 chose for plastic and reconstructive surgery Mexico.




FACELIFT IN MEXICO TESTIMONIALS
"Hands down, the best place to go in TJ for cosmetic work. Thank you MJ!!! And Thank you CER!!!"
– Bethel
"Best experience in Tijuana! The facilities are incredible and the service and kindness of the medical staff is amazing. Thanks CER Hospital!"
– Dennise
"The facility and staff at CER are amazing. I could not be happier with my entire experience and my results."
– Jamie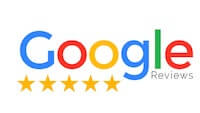 DISCOVER THE BENEFITS OF HAVING A MEXICO FACELIFT