BEST FACIAL FAT TRANSFER IN MEXICO
Get a face lipofilling in Mexico at CER Plastic Surgery, a world-class hospital with state of the art facilities
FACIAL FAT TRANSFER IN MEXICO
Facial fat transfer, also called face lipofilling, facial fat grafting, fat injections, is a new procedure in the field of cosmetic surgery. It consists of reshaping the face and rebuilding the loss of volume in the face due to aging. The results of face lipofilling are permanent and most of the time it doesn't required additional sessions. This method is 100% natural with long-lasting effects, contrary to filler injections, such as hyaluronic acid, which must be injected on a regular basis to maintain the desired result.
As we age, the skin loses its natural elasticity and the tissues sag as time passes. In addition to that, the volume is lost in the tissues under the skin over time, making us appear older than we feel. Traditionally, the first two factors have always been corrected by surgery, while the loss of volume was treated with the use of fillers.
These permanent artificial fillers can lead to serious problems and should be avoided using them. The solution was found in the transfer of fat cells by injection, from the body itself. Fat processing techniques have evolved rapidly in recent years, making this technique one of the most efficient, safest and popular ways to restore volume and contour to the face. The fat is obtained under local anesthesia through conventional liposuction, which is an added benefit.
The disadvantage of the face lipofilling method is that not all fat cells survive this process and a slight loss of volume (around 60% of it) is observed in the first 6 weeks before it stabilizes. Because of this, a second procedure is sometimes necessary. The fat cells that survive the procedure give a long-lasting result.
AN APPEARANCE YOU CAN IMPROVE WITH A FACIAL LIPOFILLING IN MEXICO
Younger and older people are increasingly taking advantage of financing options to rejuvenate appearance with minimally invasive procedures such as facial fat grafting (autologous fat transfer). You can treat the signs of aging with fat taken from your own body. Lines, wrinkles and sunken areas of the face can be made to appear supple and youthful once again.
Facial ageing  basically consist in 2 phenomena: Sagging and Deflation. Face lipofilling improves the deflation problema replacing  all volumen lost  due to aging .
We recommend to use this technique thogether with nanofat  , blepharoplasty and / or facelift  .
WHY CHOOSE A FACIAL FAT TRANSFER?
As we have seen, there are many benefits of choosing a facial lipofilling to address the effects of aging. Only a certified physician like our at CER Plastic Surgery can fully assess whether this option may be the best for you and help you make an informed decision.
The surgeon will inject the fat into your face obtaining a 100% natural appearance, this makes it different from other techniques that can make a procedure like this more noticeable. Although it is safe to use synthetic fillers for facial cosmetic procedures, many people are more comfortable using their own body fat as a 100% natural alternative.
Unlike temporary dermal fillers that are reabsorbed by the body, fat transfers are not permanent, however, they have a long-lasting effect result.
Stem cells and their benefits. The fat that is extracted from your own body contains revitalizing stem cells. Stem cells can transform into different types of cells in the body, replacing and repairing the surrounding cells. These stem cells are responsible for rejuvenating the face and in this way effective and long-lasting results are obtained.
The fat grafting process has a dual benefit because fat is removed by liposuction or a similar procedure from the harvest site and then used to restore volume where it has been lost due to aging.
WHAT A FACE LIPOFILLING IN TIJUANA MEXICO CAN IMPROVE
– Improves the volume around your eyes including the malar area  and  tear trough area.
–  Can increase the volume of your chin.
–  Restores the loss of volume in the face.
–  Decreases the appearance of acne scars or other trauma
–  The procedure is minimally invasive
–  Short recovery period • Minimizes wrinkles and fine lines on the skin.
–  Loss of volume in your nasolabial folds  , and marionette .
–  Does not include synthetic material, such as dermal fillers or implants.
–  It is usually done under local anesthesia.
POSSIBLE DONOR BODY SITES FOR A FACE LIPOFILLING
– Arms
– Knees
– Abdomen
– Back
– Flanks
– Inner and outer thighs
WHERE CAN FAT BE INJECTED IN THE FACE?
– Under eye / tear trough / orbital area / eye hollow
– Cheeks
– Nasolabial folds
– Lips
– Chin
– Laugh lines
– Corners of the mouth
– Temples
– Forehead
– Jawline for contouring
– Marionette lines
– Scars
WHO IS A GOOD CANDIDATE FOR A FACIAL FAT TRANSFER PROCEDURE IN TIJUANA MEXICO?
Candidates should be healthy people who have enough fat on potential donor areas – like the hips, flanks, and thighs – to be harvested for the procedure. Ideal facial lipofilling candidates includes men and women who have started to notice a hollow or shallow appearance to individual or multiple areas of the face, or those who desire augmentation of features such as the lips, cheekbones, chin or jaw; have loss facial volume in the cheeks, around the lips, or below the eyes. It is also a very effective procedure for individuals with deep wrinkles, nasolabial folds or sunken eyes. Candidates also should understand that the face lipofilling cosmetic procedure may need to be repeated more than once to achieve the desired results.
Healthy individuals with no medical conditions that can impair healing

Nonsmokers

Individuals with a positive outlook and realistic goals
In general, facial lipofilling is a perfect option for patients who are looking to correct:
Thin or gaunt face

Chubby face

Long face

Bottom-heavy or jowly face

Asymmetrical face

Midface flatness
During your consultation, our plastic surgeon will address your desires from facial fat transfer and he will give you a clearer understanding of how the aesthetic procedure may be able to meet your own needs and expectations.  Our plastic surgeon will also give you an opportunity to ask him any question you may have about facial lipofilling as well as the benefits in your particular case. The goal of facial fat transfer is to make you look younger, healthier and more attractive so we recommend to arrive to your consultation with as many questions as you consider necessary. 
Our plastic surgeon requires a personal consultation with any prospective patient seeking a facial fat transfer at CER Plastic Surgery. During your private, one-on-one consultation, you will be provided with detailed information on facial fat grafting to help you understand the aesthetic procedure and set realistic expectations.
The information exchange is mutual, as your plastic surgeon will also learn your medical history and current lifestyle to determine if you are an ideal candidate for the facial fat grafting procedure.
THE SURGERY
Time of surgery 1-2 hours
Recovery time 7-10  days
Preparation for your surgery
Lab testing

Medical evaluation

Stop smoking

Avoid  aspirin, anti-inflammatory drugs  , Vitamin E , Omega-3 and herbal supplements .

Dont stop medications for Blood pressure or Diabetes
AFTER THE SURGERY
The swelling and bruising are going to last for 10 days and are going to improve gradually.
At first you may feel some fullness in the area but this is going to improve as weeks go by.
Our plastic surgeon and medical staff will follow your recovery at all times.
Dr. Manuel Diaz was trained in one of the most renowned centers of  facial rejuvenation in the world ( Coupure Centrum Plastic Surgery , Ghent , Belgium ).
From the first consultation to the recovery process, the staff is dedicated to making you feel at ease. Here are a few reasons to choose CER Plastic Surgery for your health and beauty needs:
– We strictly follow American hospitals' standards and guidelines
– You will be assigned a patient coordinator who will guide you through your transformation journey
– We can assist you with the transportation from the San Diego Airport
– Our recovery suites are designed for the comfort & wellness of our patients
– We offer state-of-the-art facilities, personalized care, and attention to detail to help your recovery process
– We provide our patients with cafeteria and food services
– We're committed to giving our patients the medical assistance they need 24/7
At CER Plastic Surgery, we're committed to giving our patients the highest quality care and personalized attention they require.
CER Plastic Surgery features state of the art medical technology in a newly built, contemporary hospital, featuring 3 leading-edge operating rooms, elevator, pharmacy and imaging studies, cafeteria and food services and 24 recovery suites designed for the comfort & wellness of our patients.
CER Plastic Surgery is strategically located in Tijuana's business district, Zona Rio, just a mile away from the San Diego border.




FACIAL FAT TRANSFER IN MEXICO TESTIMONIALS
"Hands down, the best place to go in TJ for cosmetic work. Thank you MJ!!! And Thank you CER!!!"
– Bethel
"Best experience in Tijuana! The facilities are incredible and the service and kindness of the medical staff is amazing. Thanks CER Hospital!"
– Dennise
"The facility and staff at CER are amazing. I could not be happier with my entire experience and my results."
– Jamie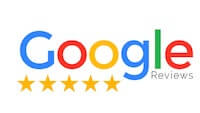 DISCOVER THE BENEFITS OF HAVING A FACE LIPOFILLING IN MEXICO