BEST MOMMY MAKEOVER IN MEXICO
Get a mommy makeover surgery in Tijuana at CER Plastic Surgery, a world-class hospital in Mexico with state of the art facilities
Giving birth is the miracle of life, the biggest joy to a mother, but we know most of these mothers suffer big changes in their body that to their eyes, it worsens their appearance. The physical change that birth causes can produce stress and negative emotions towards their body making a woman mentally vulnerable. Sometimes working out and losing weight isn't enough, your body has completely morphed into something you aren't happy with, but no need to worry, a mommy makeover can make your body look even better than you could imagine.
WHAT IS A MOMMY MAKEOVER?
This surgery, which is done here at CER Plastic Surgery, is the combination of many procedures to remove concentrated fat and mold the body to the ideal image. Generally our patients realize abdominoplasty, breast augment, reduction or reconstruction with BBL, you can add or substract procedures in the mommy makeover depending on your situation. The objective of our surgeons is for you to recover your body and your health.
WHAT PROCEDURES ARE INCLUDED IN A MOMMY MAKEOVER?
Depending on the patient's goals, a mommy makeover in Tijuana may include:
Tummy Tuck
To undergo a Tummy Tuck, tiny incisions are made around the belly button and other areas near the pubes so the muscles in your abdomen tense to give that flat appearance, the inner sutures are very small and they can remain there of a whole lifetime, these are used to tighten the muscles around your abdomen.Due to all of this the abdomen will be flat, defined and with absolutely no fat. 
Breast Lift
The procedure can vary depending on each en every patient. There are 3 incisions that are made around the areola, beneath the breast and around the nipples and.  with an extraction of the tissue, cut and relocation of the skin, they achieve a better location and firmness to the breasts.
Breast Augmentation 
Every body is different and in some occasions it can be suggested a breast augmentation. Unlike the breast lift, for this procedure 2 small-scale incisions are made below the breasts to insert implants that are proportional to ones body, these implants not only make the breast bigger but with a rounder shape as well, making it look better and natural.
Breast Reduction 
This procedure, generally it is combined with the breast lift, because to lift the chest, it's needed to remove a little of the tissue in the breasts, relocating the nipples and the skin. In both surgeries the patient undergoes an extraction and it's important that each one of them gets a natural finish.
BBL
The BBL in Mexico is one of the most requested surgeries and consists to use the same fat in your body to increase the size of the gluteus. Normally this procedure suggests to obtain por volume in your body, so in that way you could have more fat into your gluteus so you can have the figure that you had envisioned.
WHY CHOOSE A MOMMY MAKEOVER IN MEXICO?
Sometimes, choosing another country to get something as delicate as surgery can be tricky, but Mexico can be one of your best options and nearest places to have a mommy makeover procedure (If you live in North America). Mexico's medical services are very affordable compared to countries like The United States of America, and they give excellent quality service, incredible results and have English speaking staff as well, specially here in Hospital CER where we always go the extra step to not only be more accessible but offer a better quality than your average surgery to exceed your expectations.
RECOMMENDATIONS BEFORE A TIJUANA MEXICO MOMMY MAKEOVER SURGERY
* Please suspend Aspirin or Excedrin, or anything containing Aspirin for at least 3 weeks before surgery, as well as fish oil or any type of omega and or turmeric.
*You would need to start taking Iron and Folic Acid daily up until the day of surgery. 
1. Fasting from 10:00 p.m. the night before surgery. After this time DO NOT EAT or drink (nothing at all).
3. Don't bring any valuables. (Rings, necklaces, earrings, etc).
4. Please take an HBG test and A1C and send it to your Patient Coordinator, this will ensure we know what level of Hemoglobin you're managing, this will help us prevent a blood transfusion (which is an added fee), and overall suspension of surgery. 
5. Solicite a MRSA Screening at your local LabCorp and send us your results as soon as possible.
6. Start taking Iron and Folic Acid this will ensure your hemoglobin maintain a good level. You will need to take 300 mg of iron daily. Take both with orange juice to help absorb it better.
7. If you wear acrylic nails or nail polish, please remove it from each index finger.
8. Please wear comfortable clothing. Front zipper sweaters are best. (No jeans, heels, etc.)
9. Please shave your bikini area 1 day before surgery. (Surgeries that apply: Mommy Makeover, Liposuction, Tummy Tuck, Thigh Lift, any Lower Body Surgery)
10. If you smoke, suspend this the most amount of time. (At least 1 month before the surgery)
11. It is strictly prohibited for you to drive after the surgery. Ask a family member or friend to drive you back home.
12. If you take aspirin, please suspend it 3 weeks before the day of surgery. Notify your Patient Coordinator every medication you are taking.
13. The payment of the remaining balance must be paid in full BEFORE the surgery. 
11. Ask for your disability letter/forms with time (at least 7 days before the surgery).
12. Only one family member is allowed to come with the patient. The same goes for visits.
13. No children allowed.




MOMMY MAKEOVER MEXICO TESTIMONIALS
"Hands down, the best place to go in TJ for cosmetic work. Thank you MJ!!! And Thank you CER!!!"
– Bethel
"Best experience in Tijuana! The facilities are incredible and the service and kindness of the medical staff is amazing. Thanks CER Hospital!"
– Dennise
"The facility and staff at CER are amazing. I could not be happier with my entire experience and my results."
– Jamie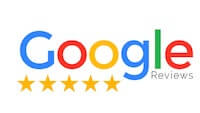 Located just 3 minutes from the US border, CER Plastic Surgery in Tijuana gives you the best mommy makeover Mexico has to offer.

DISCOVER THE BENEFITS OF HAVING A MOMMY MAKEOVER IN TIJUANA MEXICO