BEST NANOFAT GRAFTING IN MEXICO
Get a nanofat injection or needling in Tijuana Mexico at CER Plastic Surgery. High quality nanofat transfer in Tijuana
Nanofat grafting in Mexico – Our face and neck say a lot about our age and appearance. They are the most notable areas of our body and these areas deteriorate over the years naturally due to constant exposure to the sun and other biological and environmental factors. Cosmetic doctors in all parts of the world make efforts to improve wrinkles and the damage that sunlight causes to the skin with surgical and non-surgical procedures. Among the medical-cosmetic procedures of recent times, nano-fat injection has become one of the most popular and is one of the most discussed topics today in the community of health professionals related to cosmetic procedures. Nanofat injection has become popular among procedures that improve the appearance of people and becomes important as wrinkles and discolorations can benefit from the long-term regenerative properties of nanofat.
NANOFAT GRAFTING MEXICO – A NEW CONCEPT IN AESTHETIC PROCEDURES
Nanofat is a relatively new concept in aesthetic medicine, a technique of plastic surgery and regenerative medicine, in which the fat is obtained in a special way with microcannulas, then the fat is processed by passing it through multiple filters and taken to its minimum expression eliminating all fat cells and getting stem cells and increase. This allows the physician to treat aging-related wrinkles and skin thinning using very small patches of the matrix and its stromal vascular fraction, which includes stem cells, growth factors, and other regenerative elements. All of these elements are derived from body fat from the same person.
As it does not contain fat cells as such, it is not used for bulking only to rejuvenate.
We recommend using this technique in conjunction with blepharoplasty, facial lipofilling and / or facelift.
BENEFITS OF A NANOFAT INJECTION IN MEXICO
• Improves skin quality
• Natural fat derived from your own body
• Reduces the color of dark circles on the lower eyelids
• Improves scars
• Minimal discomfort and short recovery
• Reinforcement of the skin
• Reduction of the amount of fat in the donor area
• Rejuvenation of the skin in the recipient area
• Minimally invasive, with a low risk of complications
• In addition, it can be used for other aesthetic purposes
SO, WHO IS A GOOD CANDIDATE FOR NANOFAT IN MEXICO?
• Healthy people without medical conditions that may affect healing
• No smokers
• People with a positive outlook and realistic goals
Surgery time 1-2 hours
Recovery time 7-10 days
Preparing for your surgery
• Lab tests
• Medical evaluation
• Stop smoking
• Avoid aspirin, anti-inflammatory drugs, vitamin E, omega-3s, and herbal supplements.
• Don't stop taking your blood pressure or diabetes medications.
Patients who undergo a Tijuana facelift with CER Plastic Surgery doctors feel an improvement not only in physical appearance but an improvement in their self-esteem. They feel young and with a capacity to handle themselves in social settings in a safer way. A surgery of this kind will change the way you see yourself. It is important that the patient has a good understanding of what can be achieved and is clear about the expectations that the results of this surgery can give them.
AFTER A NANOFAT TRANSFER PROCEDURE IN MEXICO
If you opt for nano-fat injection into the dark circles, you may notice a yellowish color for 4 to 10 days, which will disappear.
If you opt to use nanofat needeling, you will notice some redness on your face for the first 3 to 5 days, which will disappear. Is important to wear your sunscreen all the time.




Dr. Manuel Diaz was trained with the inventors of nanofat (Dr. Tonnard and Dr. Verpaele),  becoming an expert on nanofat.
NANOFAT IN MEXICO TESTIMONIALS
"Hands down, the best place to go in TJ for cosmetic work. Thank you MJ!!! And Thank you CER!!!"
– Bethel
"Best experience in Tijuana! The facilities are incredible and the service and kindness of the medical staff is amazing. Thanks CER Hospital!"
– Dennise
"The facility and staff at CER are amazing. I could not be happier with my entire experience and my results."
– Jamie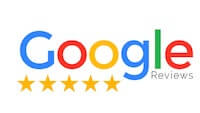 DISCOVER THE BENEFITS OF HAVING A NANOFAT IN MEXICO
COSMETIC INJECTIONS
NANOFAT INJECTION